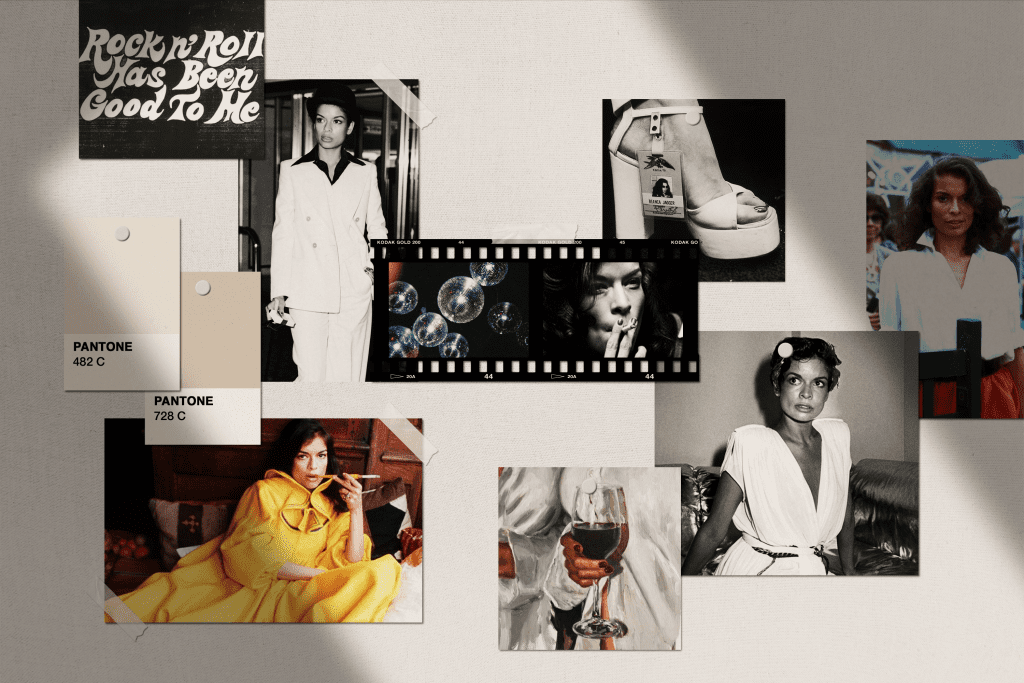 If you are a child of the 70's or a connoisseur of beautiful things, you've probably seen pictures circulating around the internet of a mesmerizing beauty making an appearance on a white horse in the It club back in the days, yes that's right, that's none other than Bianca Jagger: Queen of Studio 54, human right activist, fashion icon, the list goes on…
Nicaraguan-born, Bianca's style still stays relevant to this day- she is effortless, confident, and somewhat rebellious. How does she manage to always stay this cool all the time? We don't quite know, but we are on a mission to find out.
La Coquette
For Bianca, it seems that less is more. She is a living proof that it's not always about what you wear but the attitude that you carry. Bianca Jagger's style is largely androgynous but occasionally she balances her wardrobe with feminine flair; ruffled blouses, lace dresses, and flowing skirts that play with silhouettes and movement (something worth considering when you are dancing the night away). We take huge inspiration from iconic females such as Bianca Jagger, leading us to create some signature pieces with her easy-go-to effortless style. Our South of the City Jumpsuit is the perfect piece to set the right tone for flawless easy chic-for day to night. The fitted bodice and wide-legged jumpsuit with powder pink color gives it a touch of gentleness brought with ultimate comfort.
"Style is knowing what suits you, who you are, and what your assets are. It is also accepting it all."
The Power Suit
She is giving us major #GirlBoss vibes with her signature well-tailored suit, layered with a crisp white shirt, and an intricate black bow tie. Heck, she a loves a good suit so much that she even got married in one to Mick Jagger- an Yves Saint Laurent bespoke white suit- now that's what I call a commitment.
A good pantsuit is unquestionably a must-have piece in our wardrobes. Steal Bianca's look with our not so typical pantsuit- the Tan Duo Set. We took a slight modern approach on it – the relaxed fit and fabric has a cool and effortless feel to it. It gives a borrowed-from-a-guy vibe without actually borrowing it.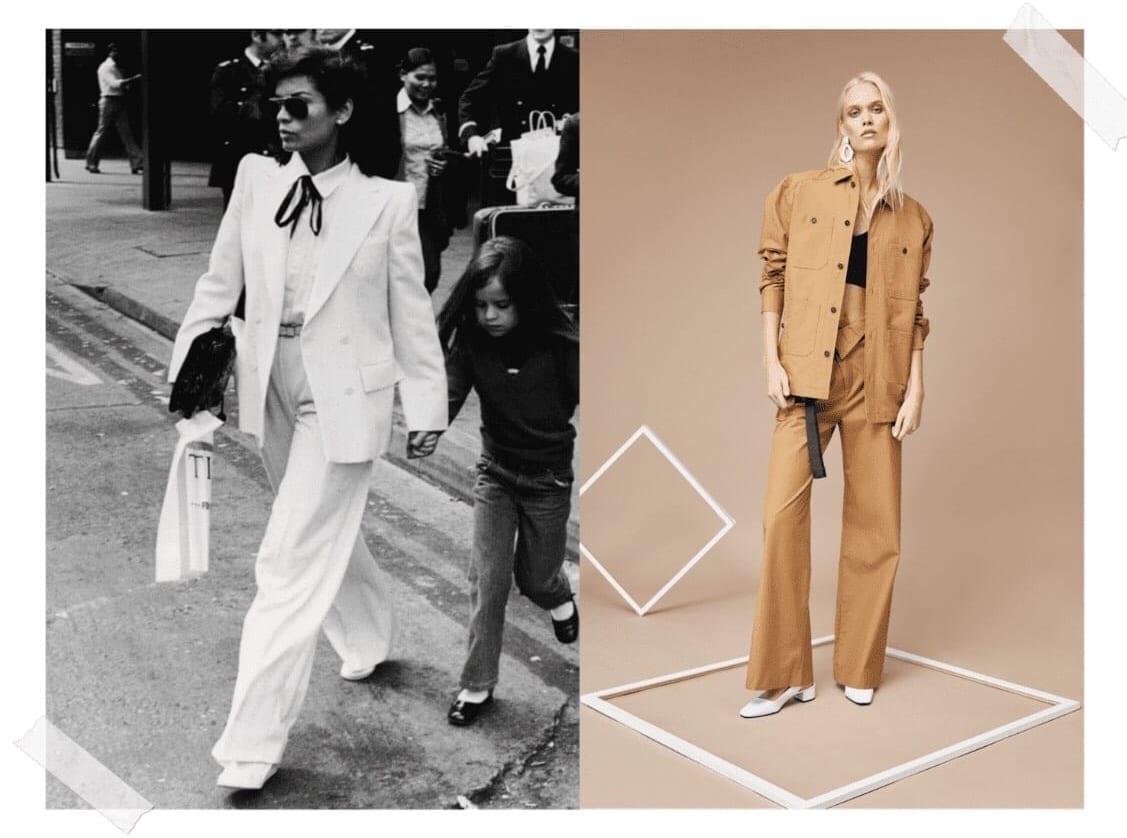 Yes, our favorite fashion icon is well known for minimalist style but she was a lover of patterns too. How couldn't she be? The 70's were all about flashy patterns- the bolder the better and she definitely knew how to master it. For a take on pattern, you certainly want to try our waist tied Take Me Out Skirt from our Travel Collection. The fabric is super soft and lightweight which makes it easier to survive this summer's heat.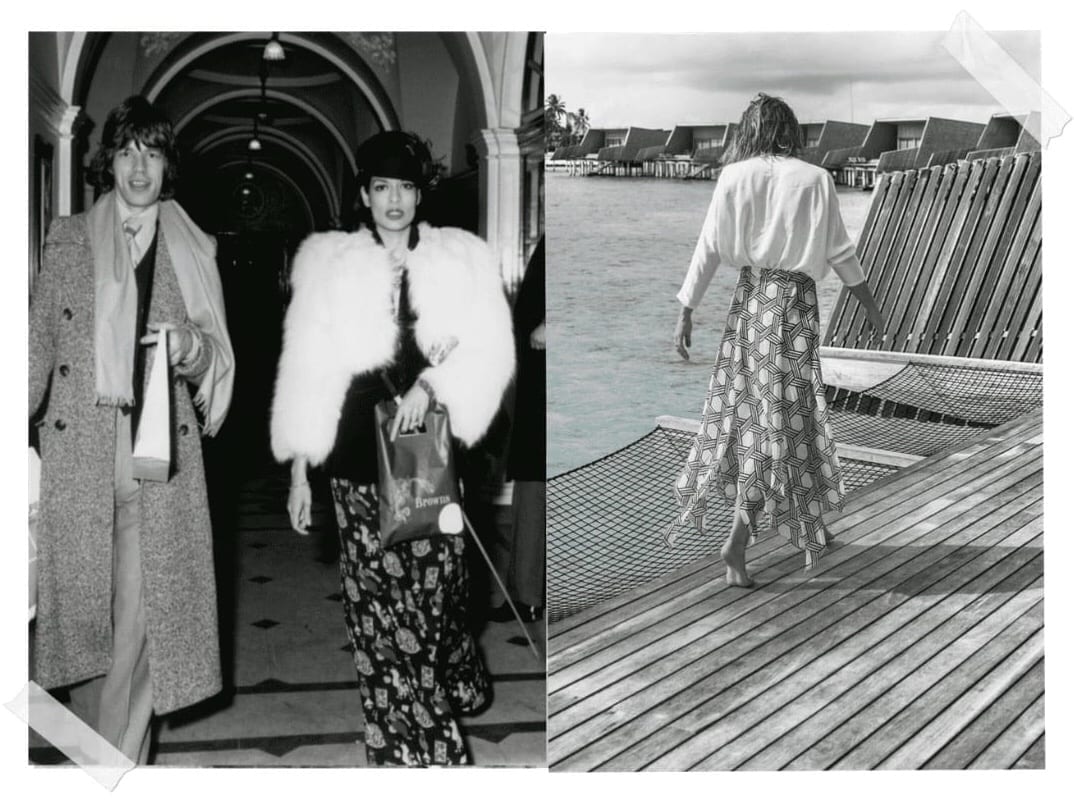 All in all, she is not afraid to stand out from the crowd and this is the reason we love her! She is a reminder to all of us that even covered from head to toe you can still look incredibly seductive.