Born and raised in Manchester UK, Deborah graduated from Liverpool John Moore's University with a First Class Honors Degree in Fashion & Textile Design, before completing post graduate courses at London College of Fashion.
After working with Alexander McQueen in London, Deborah moved onto much loved Australian brand Sass & Bide before returning home to work as a senior designer for British brand, Ghost. Shortly after Deborah launched her own line in the UK with successes being featured in Vogue and selling in the famous Carnaby Street, London.
In 2010, Deborah took a decision to move to Dubai, United Arab Emirates and worked with up and coming brands to develop their labels before re-launching her own namesake label in 2014.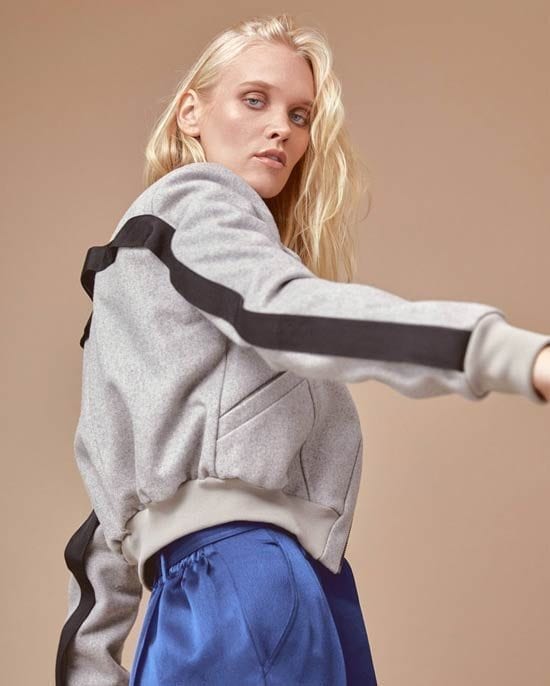 DEBORAH HENNING
ABOUT THE BRAND
The Deborah Henning label is based on the principles of clean modernism. Understanding the needs of women who want a balance of style, practicality and aesthetic is key. The Deborah Henning label is a multi-award winning business, winning the DDFC Fashion Scout award & showcasing at London Fashion Week. Deborah's other accolades include winning the Stoli. Original creatives award and being a finalist in the ADCB Business awards and Gulf Capital SME awards. Deborah is committed to implementing and developing daily practices on being a responsible, honest and thoughtful company.
DEBORAH HENNING
ABOUT THE TEAM
Our team has been created over 5 years at our head office in Dubai. We all have our unique skills which contribute to our well-balanced creative vibe. Deborah oversees all the creative concepts and business aspects of both the brand and consultancy, multitasking is her expertise. Kamini is our senior designer and longest staff member, she's a genius at design technical work and assists Deborah directly with projects. Endi is our junior designer and works across design, editing and studio shooting. Gabi is our social media manager and takes charge of all our content and collaborations. George is the one and only guy on the team, and shoots all our videos and works on our 'how to start a fashion brand' workshop.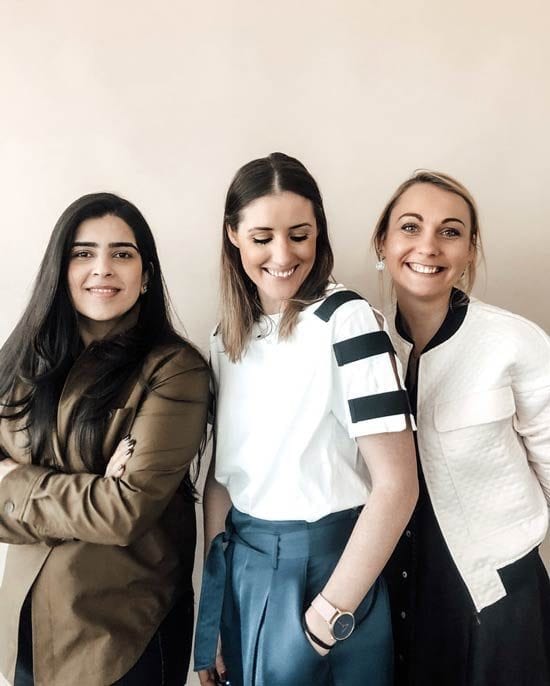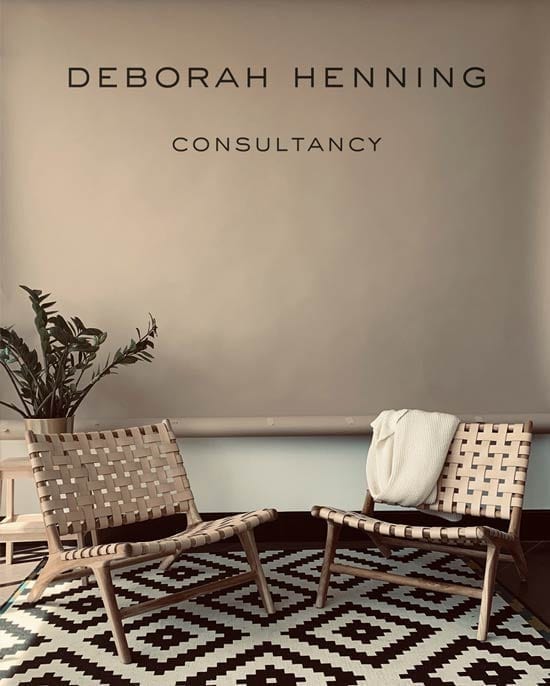 DEBORAH HENNING
THE CONSULTANCY
In 2017, Deborah launched a consultancy to design for other labels and offer consultancy services to up-and-coming and established brands. Deborah has worked with renowned brands such as Vox Cinemas, Mini Cooper, Satva Living New York, Ski Dubai, Majid Al Futtaim as well as niche brands across the Middle East. The projects range from sportswear to ready-to-wear designing and consulting to uniform design and corporate hotel projects.