We at the Deborah Henning Label team are sticklers for women empowerment- there is something inspiring and powerful about an all-female team. Gathered around a table, brainstorming, not afraid to take charge and share their ideas and opinions. Some of them are leaders, some of them are mothers, some of them juggle multiple projects at the same time and some do all the above. If you haven't heard, we gathered the whole team to ask them a few interesting questions, so let's get started.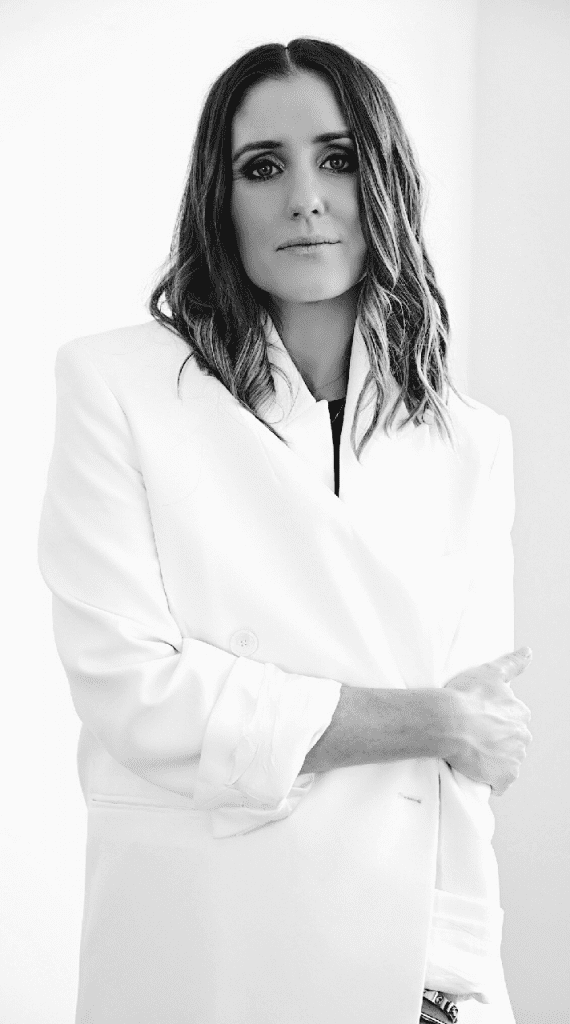 Deborah Henning/ Creative Director
Who is the Deborah Henning woman?
I've had the pleasure of meeting many of my clients over the years and so I get a good feeling for who the 'Deborah Henning' woman is. My clients love to mix brands together to create their own style, creating independent looks and they love great quality. They are happy to wear designer pieces for every day as well as mix with high street labels. She loves to travel, have her own autonomy and is a go getter! She loves the balance of style, and easy to wear pieces that will bring her from day to night, regardless of what she might end up doing that day.
Where do you see your brand in 5 years?
I want to focus on collaborate projects, in the past 3 years I have done several collaborations and it's great to have the creative freedom to put the Deborah Henning stamp on a collaboration, whilst combining it with another brands ethos. I think it's what customers want these days, instead of repetitive seasonal collections.
What do you like the most about your team?
I love that I have a women lead team, and that we all enjoy what we do. Job satisfaction is key and being in design means we can do what we love, but the nature of the business means we are never bored. The girls are fab, I love the energy they bring every day, it makes the team work smoothly and a pleasure to work with them. We always have new projects on the horizon to challenge us and keep us creative; at the moment we have a new project in collaboration with Rove hotels which we can share very soon.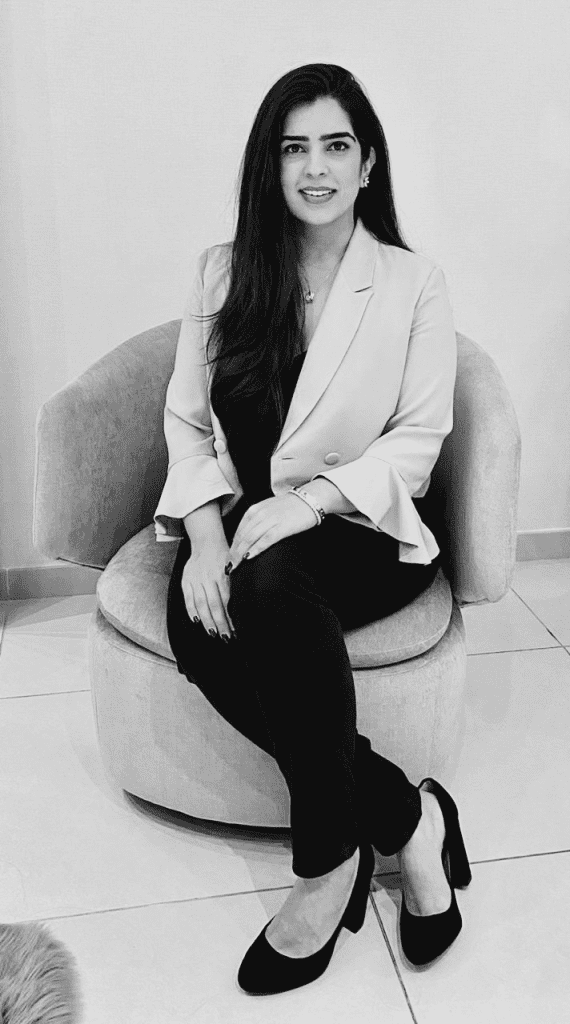 Kamini Bhassin/ Senior Designer
What is it like working with Deborah Henning?
I've been with Deborah for nearly 4 years now, and it has been a wonderful journey. I feel very lucky to have got the opportunity to work under her. She has 15 years of experience in the fashion industry and has a lot of knowledge and experience which she has passed onto me as well. We tend to work on a lot of different projects apart from working on the Deborah Henning Label, so there's always something new and fun happening. Deb has a "We can do anything" attitude, which I think is great because of which we take on a lot of different clients for the consultancy side of the business and are constantly developing new skills. There's definitely something new in store everyday which makes working for her very exciting!
What inspires you?
I have always been drawn towards beautiful architecture. It can be any type of architecture; modern, minimal, ancient roman and so on. The main focus for me is on the shape and structure of a garment and this is why architecture is one of the biggest inspirations.
A motto you live by?
"Be the one to light a fire" and "Rome was not built in a day" – they both go hand in hand.
It's important to have the hunger to be successful and work towards it. You have to start somewhere and it takes time, effort, patience and a lot of courage to build an empire. I have seen Deborah do this single handedly and it does take a lot of passion and patience to get to the top. And the journey is not easy, you face a lot of challenges but it's part of the journey to achieve your goals.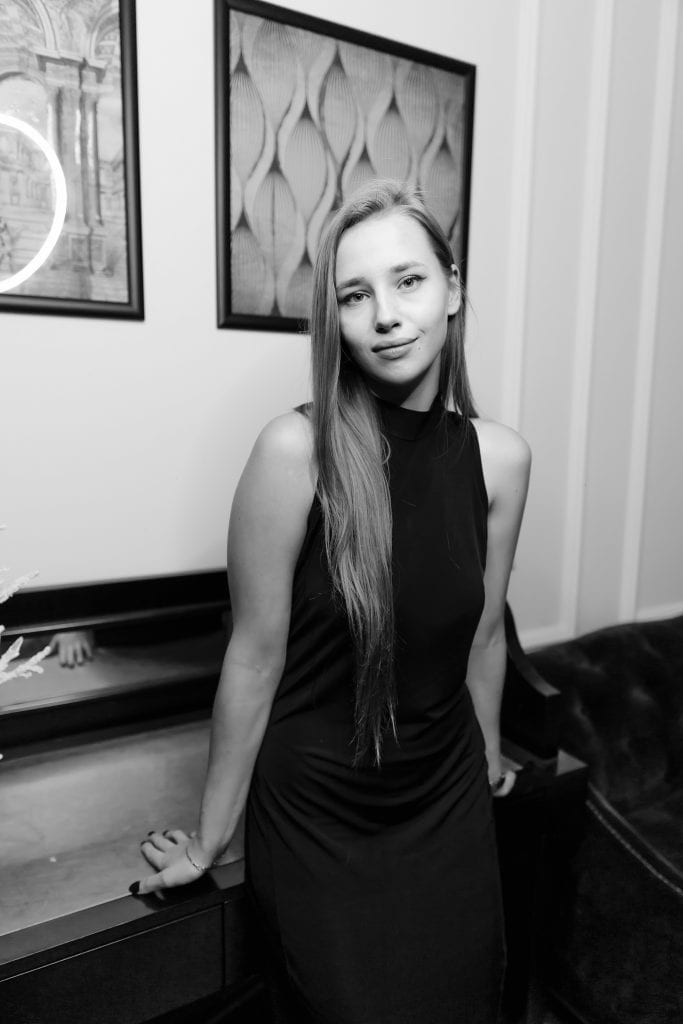 Karina Ananenkova/ Media Relations/Marketing
What is it like working with Deborah Henning?
I am the newest member of the team, I was fortunate enough to join Deborah Henning this year in July first as an intern. Deborah has been nothing but supportive with me. Within these months, she gave me an amazing platform of knowledge so I soaked up everything I could. She is very passionate and gifted person- you don't see a lot of people that can juggle a label, consultancy and many other projects while being pregnant! I am extremely joyous to be working in a team full of women -we are a small brigade with different backgrounds but what unites us is our passion and hard work.
What inspires you?
I have been always swayed away by creative individuals who convey good energy and the ones who found their purpose in life. I love hearing their stories- the way they manifest their dreams, turn challenges into opportunities and success, that's what makes each and everyone unique.
A motto you live by?
"Nothing is impossible". Since I was a child my mother kept telling me this, it sounds pretty simple but when you start believing it, it actually works. It's what motivates me to work harder and achieve my goals. I believe that the barriers we impose upon ourselves are just in our mind.